Well, shiver me timbers! The Forest Hall Brigadeers carried off more than pieces of eight as they stumbled on a pirate party in the wilds of Northumberland on Wednesday – and extended their lead in Division 2 to 5 points with a swashbuckling 4-1 win over Alnwick A.
And the victory over Alnwick A (who play all their matches halfway at Morpeth) came despite the distraction of a fancy dress pirate party downstairs at the Morpeth Rugby Club.
Thankfully, no buccaneers gatecrashed the match upstairs, which finished as follows:
Forest Hall Brigadeers 4-1 Alnwick A
Alan Harvey ½ – ½ Phil Helmsley
Stuart Skelsey 1-0 George Ellames
Mark Younger 1-0 Paul Castledine
Paul Charlton ½ – ½ Ralph Firth
John Wall Jr 1-0 Joe Pharoah
Joe walks the plank
Johnny's finish against Joe Pharoah was 'very clinical', according to team captain Paul Charlton. Black's defences were not so much Blackburne or Blackbeard, as Captain Jack Sparrow, especially 11…Kf8, after which Joe was left to walk the plank.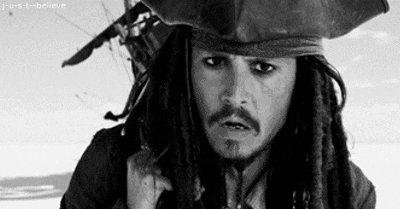 John Wall Jr (Forest Hall Brigadeers) – Joe Pharoah (Alnwick A)
[ctpgn]
1.d4 Nf6 2.Bf4 e6 3.e3 d5 4.Nd2 Bd6 5.Bg3 c6 6.Bd3 h5 7.Ngf3 Qc7 8.Bxd6 Qxd6 9.Ne5 Nbd7 10.f4 Qe7 11.O-O Kf8 12.Qf3 b6 13.Nxc6 Qd6 14.Ne5 a5 15.c3 Ba6 16.Bxa6 Rxa6 17.Rae1 Qc7 18.e4 Ra7 19.exd5 Nxd5 20.f5 N7f6 21.fxe6 fxe6 22.Ng6+ Kg8 23.Nxh8 Kxh8 24.h3 Qd6 25.Ne4 Qe7 26.Ng5 Nc7 27.Qe3 Nfd5 28.Qe5 Ra8 29.Rf7 1-0
[/ctpgn]
The Buccaneers now lead Division 2 with 14 match points from 9 games, ahead of Newcastle University, who are on 9 match points, but have a full 3 games in hand. Who wins the league (and gets promotion to Division 1) will probably only be known after our next game, against Jesmond Rookies on March 31.